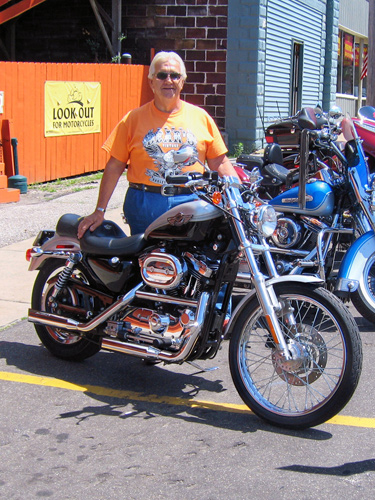 Ken and his mint condition 2003 sporty.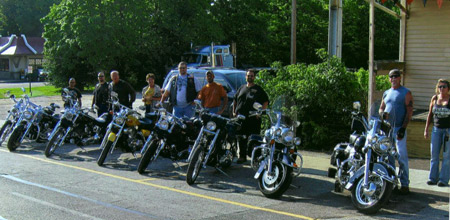 Bear's customers meet at the store for a Thursday night run to the summer bike night at Austintown Quaker Steak.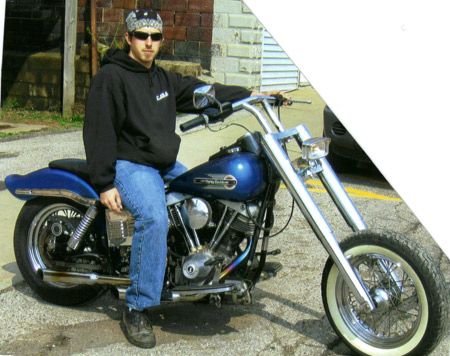 "The Kid" with his '78 Shovel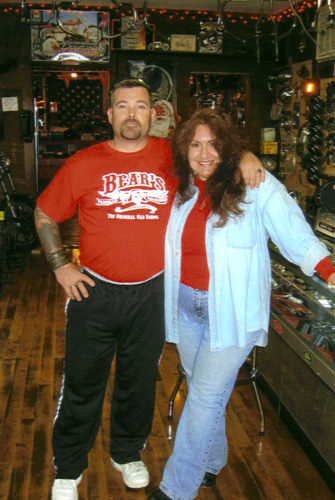 Robbie & Sharon (Does Bear Know...?!)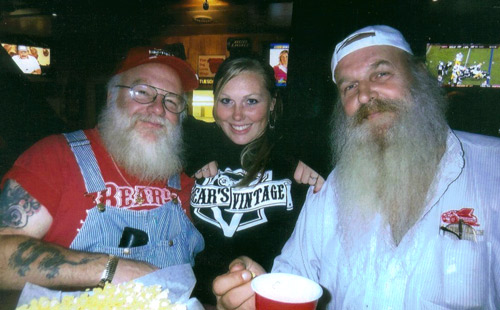 The Man (Bear) / The Daughter (Carrie) / The Legend (Foot)
In Memorium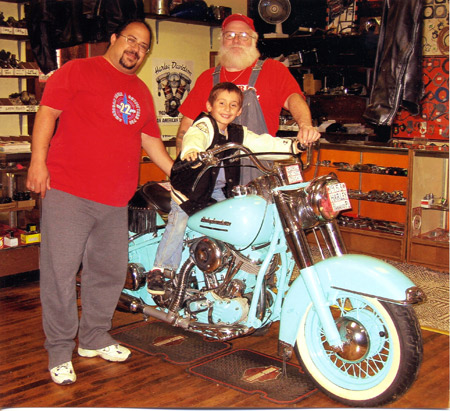 Nephew John, his son Johnny, Uncle Bear
John J. Simon - Aug 1970 - Feb 2011

We lost our dear nephew John way too early. He leaves his loving wife Rochelle and young sons Johnny & Dominic. Our Family, and John's many friends, will miss him very, very much. Rest in Peace, John.

Love, Aunt Sharon & Uncle Bear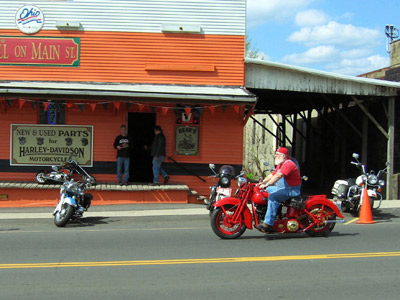 Bear takes his '47 Knuckle for a ride.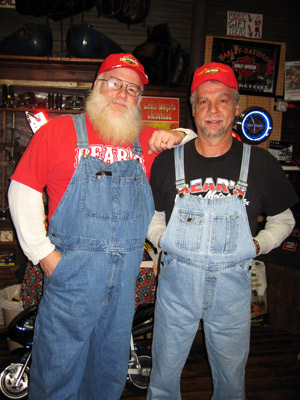 Bear & Tommy (Did Sharon dress Tommy too...??)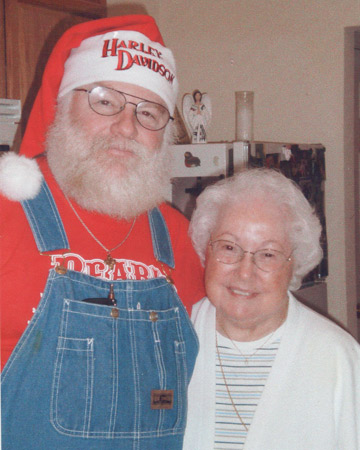 Mom and "Santa Bear"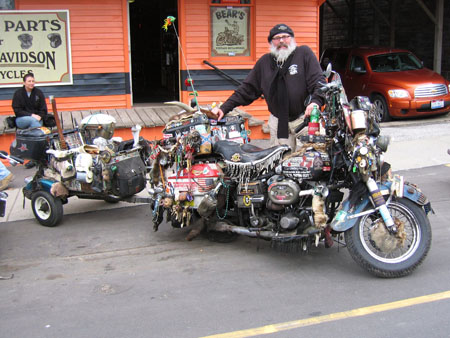 "Willie G" & Grace With their world class 1975 shovel "Rat Bike"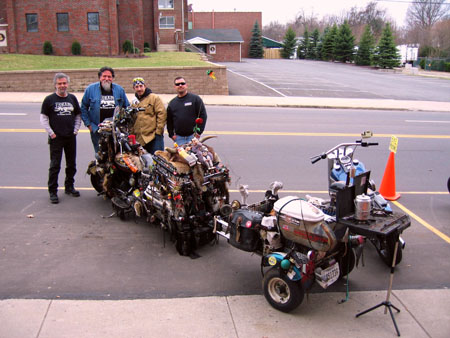 The Guys smell a "Rat"- An awesome Rat Bike!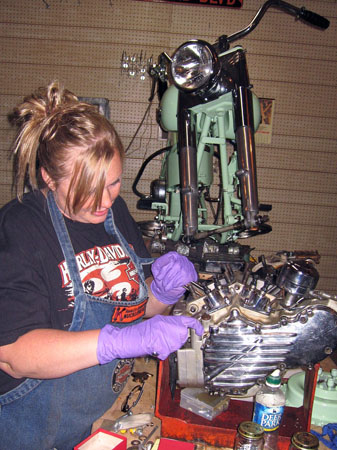 "Learning the Trade" Carrie Wrenching on the 1955 Panhead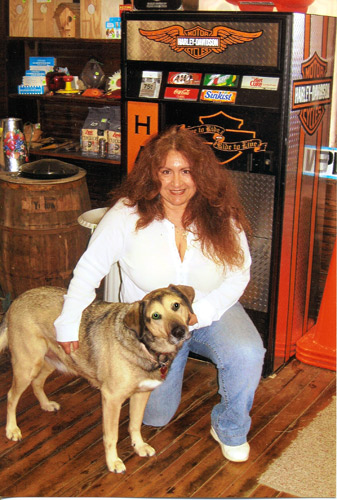 Sharon & Buddy take a photo break.

Carrie poses with her new motorcycle - a harley buell blast. (A pretty 'hot' beginner!)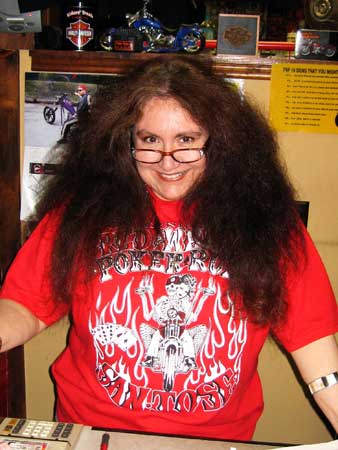 Sharon rules the roost!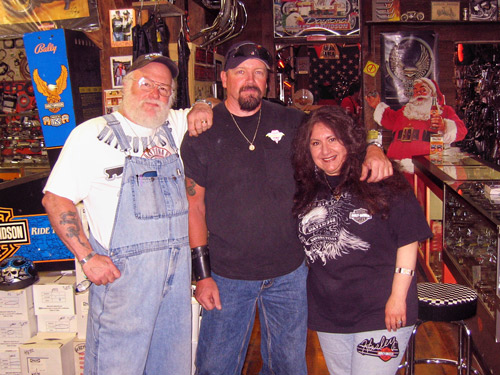 Old Friend Kurt Deluke Visits Us!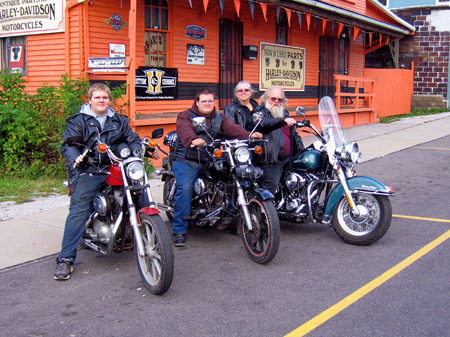 The Family that rides together...
David (dad), Dianna (mom), & sons Dave & Dustin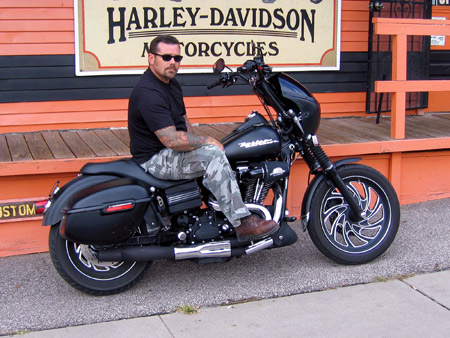 October 2012 - Who is that heart-throb on a bad-ass 2006 Street Bob?
It's Robbie!!! Watch out, ladies...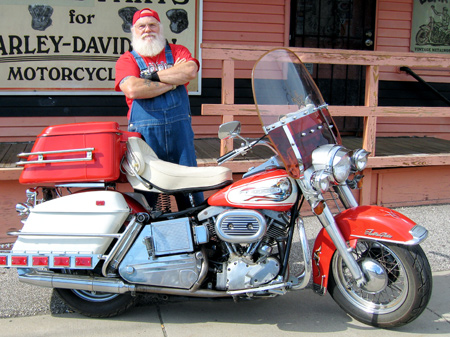 Bear shows off his 1968 Shovelhead dresser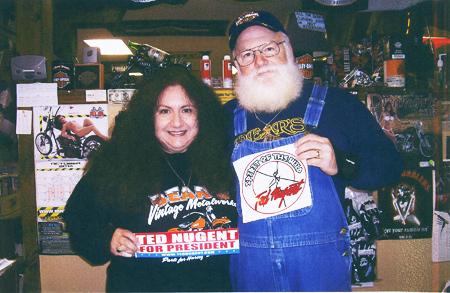 Bear & Sharon campaign for the 2016 race (hopefully)
Ted Nugent for President!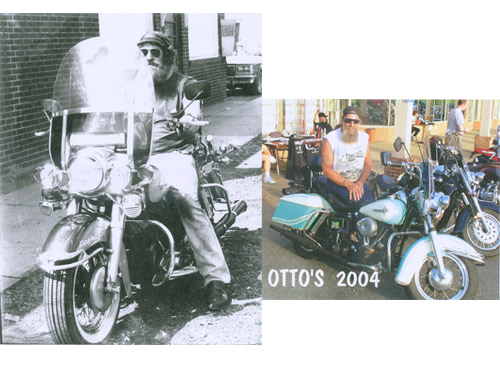 Long time friend 'mouse' strayer passed on to the great Heaven for
Harley riders in June 2014. He will be missed very much
by all his friends and family. Good-bye, Mouse.